Schneider PLC Training Courses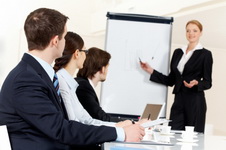 We are proud to announce that we are now offering PLC training courses with expert supervision. We have 3 levels of comprehensive, practical, and hands-on training courses:
Fundamentals (1-Day Course)
Basic Maintenance (3-Day Course)
Advance Maintenance (5-Day Course)
With more than 10 years of experience in automated control systems, our specialist team has designed, programmed, commissioned, modified and supported Schneider PLC based control systems and trained over 2500 engineers in many industry areas, including and not limited to pharmaceutical, food and drink, distilleries, automotive, utilities, plastics, chemicals, manufacturing, warehousing, iron and steel numerous locations from around Indonesia.
Contact us for more information about our training courses.